Meet Dr. Reid
HI, I'M Dr. Sade S. Reid!
My specialty is helping individuals heal, rediscover their sense of connection, and supporting them on the journey to wellness.
With over ten years of experience as a therapist, my counseling approach is grounded in reducing negative thinking and actively listening to build a strong therapeutic relationship with my clients. My goal is to help them discover how their thoughts, relationships, and creativity can deepen their connection with themselves, the world around them, and ultimately bring about positive change in their lives.
I am deeply committed to serving and celebrating diversity, both personally and professionally. In session, I cherish the opportunity to listen to clients tell their stories and help them recognize their innate ability to heal, grow, and create a life of wellness. I am trained in various treatment modalities, including person-centered counseling, cognitive behavioral therapy (CBT), trauma-informed therapy, culturally informed counseling, and expressive therapies. Additionally, I take pride in teaching and supervising future clinicians to become effective therapists.
I have a wonderful family – a loving spouse and two great kids. I'm also lucky enough to count dogs and horses among my loves but not an owner yet! To maintain my own wellness, I prioritize regular prayer, meditation, exercise, reading, and spending time with family and friends.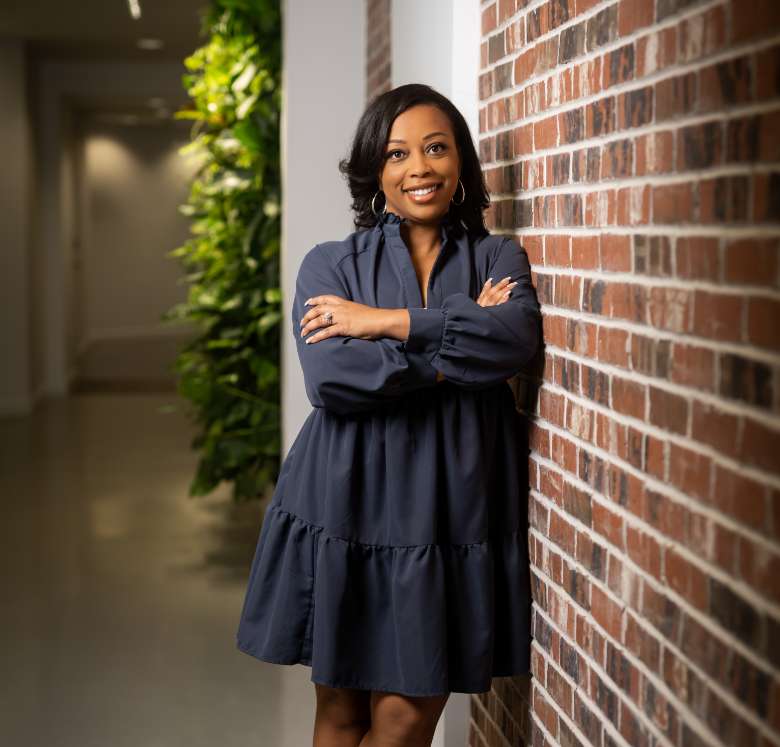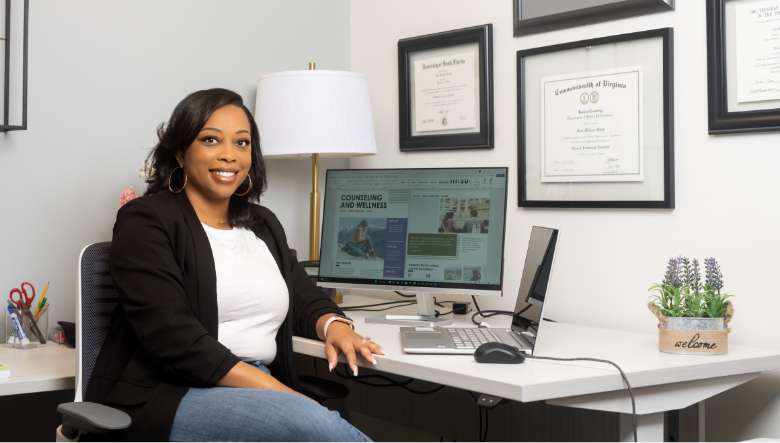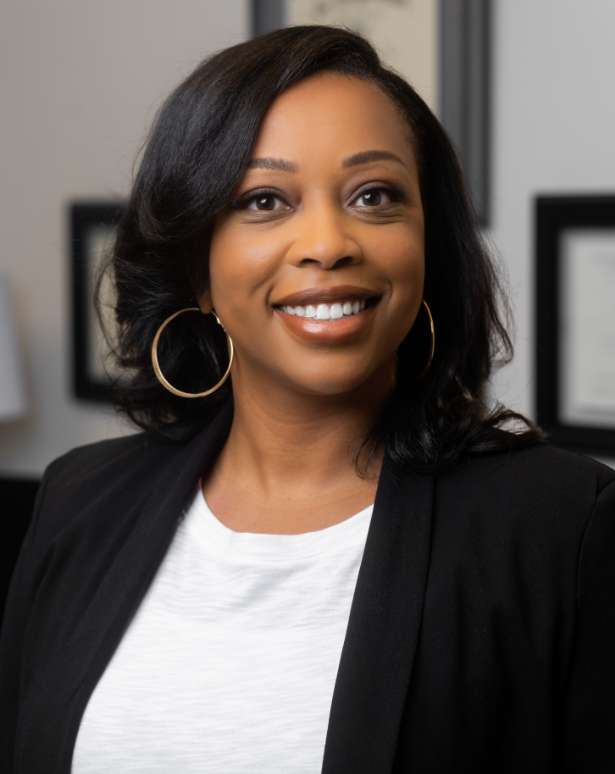 My Credentials and Certifications:
Doctor of Philosophy in Counselor Education and Supervision (Ph.D.)
Licensed Professional Counselor (LPC) in Virginia and Georgia
National Certified Counselor (NCC)
Board Certified Telemental Health Counselor (BC-TMH)
Educational Background:
Bachelor's of Science, University of South Florida
Master's of Counseling and Guidance, Howard University
Doctor of Philosophy, Chicago School of Professional Psychology
Schedule your free 15-minute clinical consultation.
*New patients only